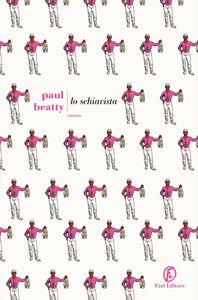 Vincitore del Man Booker Prize 2016

«So che detto da un nero è difficile da credere, ma non ho mai rubato niente. Non ho mai evaso le tasse, non ho mai barato a carte. Non sono mai entrato al cinema a scrocco, non ho mai mancato di ridare indietro il resto in eccesso a un cassiere di supermercato».
Questo l'inizio della storia di Bonbon. Nato a Dickens – ghetto alla periferia di Los Angeles – il nostro protagonista è rassegnato al destino infame di un nero della lower-middle-class. Cresciuto da un padre single, controverso sociologo, ha trascorso l'infanzia prestandosi come soggetto per una serie di improbabili esperimenti sulla razza: studi pionieristici di portata epocale, che certamente, prima o poi, avrebbero risolto i problemi economici della famiglia. Ma quando il padre viene ucciso dalla polizia in una sparatoria, l'unico suo lascito è il conto del funerale low cost. E le umiliazioni per Bonbon non sono finite: la gentrificazione dilaga, e Dickens, fonte di grande imbarazzo per la California, viene letteralmente cancellata dalle carte geografiche. È troppo: dopo aver arruolato il più famoso residente della città – Hominy Jenkins, celebre protagonista della serie Simpatiche canaglie ormai caduto in disgrazia –, Bonbon dà inizio all'ennesimo esperimento lanciandosi nella più oltraggiosa delle azioni concepibili: ripristinare la schiavitù e la segregazione razziale nel ghetto. Idea grazie alla quale finisce davanti alla Corte Suprema.
Una satira pungente sulla razza, la vita urbana e la giustizia sociale. Un'esplosione di comicità, provocazione e prosa brillante da uno degli scrittori più audaci d'America, che con questo romanzo si è aggiudicato il Man Booker Prize 2016 ed il National Book Critics Circle Award 2016.
Book details
Publisher

Original text

Yes

Language

Publication date

Page count

Theme

Collection
About the author
Paul Beatty
È nato nel 1962 a Los Angeles. Ha studiato Scrittura creativa al Brooklyn College e Psicologia alla Boston University. Ha scritto quattro romanzi: Il blues del ragazzo bianco, Tuff e la sua banda, Slumberland e Lo schiavista, tutti pubblicati da Fazi Editore. Ha inoltre curato l'antologia Hokum: An Anthology of African-American Humor. Con Lo schiavista ha vinto il National Book Critics Circle Award e il Man Booker Prize 2016: il primo americano nella storia a vincere il prestigioso premio. Vive a New York.