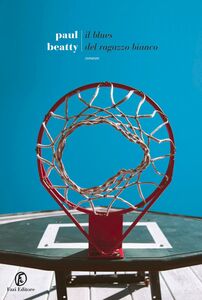 Questa è la storia di Gunnar Kaufman, «il negro demagogo»: ultimo discendente di una dinastia di «devoti leccaculo servi dei bianchi» – un padre ufficiale di polizia e una madre autoritaria che canta le lodi dei suoi discutibili antenati –, Gunnar trascorre un'infanzia serena e priva di tensioni razziali nell'agiata Santa Monica. Tanto che, quando la madre prospetta a lui e alle sue sorelle la possibilità di andare in vacanza in un campeggio per soli neri, la risposta è univoca: «Nooooo!». Il motivo? «Perché loro sono diversi da noi». Risposta sbagliata. In un attimo la madre li carica tutti in macchina e la famiglia si trasferisce a Hillside, ghetto nero di Los Angeles dove i vicini ti salutano con un insulto e il pestaggio è sempre dietro l'angolo. Qui ha inizio la scalata di Gunnar, che da outsider riuscirà non solo a inserirsi nella comunità, ma a diventare poco a poco un idolo delle folle, in una strenua battaglia contro tutti i capisaldi della società americana. Fra basket e poesia, gang di strada, mogli giapponesi comprate per corrispondenza e suicidi di massa innescati da fraintendimenti, Paul Beatty si diverte e ci fa divertire pagina dopo pagina con la sua vivida immaginazione. Un esordio potente, audace e rivelatore, per quella che ormai è considerata una delle voci di spicco della letteratura americana contemporanea.
«Un roboante romanzo di formazione. Il blues del ragazzo bianco fa venire voglia di ridere e piangere al tempo stesso». «Los Angeles Times»
«Un'esplosione satirica dal cuore talentuoso dell'America nera». «New York Times»
«Esilarante e molto commovente». «The New Yorker»
«Dalla prima pagina fino all'epilogo... una lettura da capogiro». «Newsweek»
Book details
Publisher

Original text

Yes

Language

Publication date

Page count

Theme

Collection
About the author
Paul Beatty
È nato nel 1962 a Los Angeles. Ha studiato Scrittura creativa al Brooklyn College e Psicologia alla Boston University. Ha scritto quattro romanzi: Il blues del ragazzo bianco, Tuff e la sua banda, Slumberland e Lo schiavista, tutti pubblicati da Fazi Editore. Ha inoltre curato l'antologia Hokum: An Anthology of African-American Humor. Con Lo schiavista ha vinto il National Book Critics Circle Award e il Man Booker Prize 2016: il primo americano nella storia a vincere il prestigioso premio. Vive a New York.